Miami Due Dilligence Firm
Know Who You're Doing Business With; Your Reputation Depends On It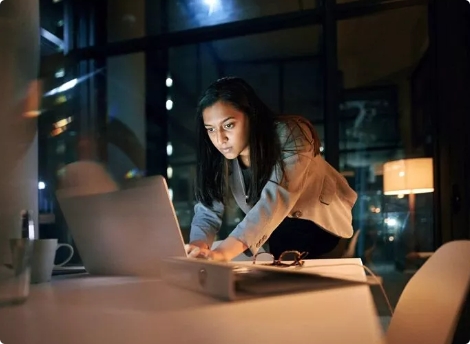 Get NY Due Diligence Help Now!
We just need a little info to get started:

NFC Global is a leading provider of due diligence services in Miami.
As your trusted partner in intelligence and compliance, you can rely on us to cater to domestic and international due diligence needs. 
Miami is known for its warm, sunny climate and fantastic beaches. A melting pot of cultures, it is an exciting hub for exploring numerous cultural and culinary experiences. As one of the largest cities in the United States, it boasts a strong local economy with one of the highest concentrations of international banks in its downtown area. 
With numerous financial institutions in Miami, businesses understand the need for greater scrutiny when filtering applications and selecting a potential business with which to partner. 
At NFC Global, we are here to cater to your due diligence needs. We pursue the highest standards in providing due diligence services to help you comply with regulatory requirements and acquire information that enables you to make the best business decisions.
Backed by over 100 years of combined experience, we leverage our expertise and put it to action with our diverse team of regulatory experts well-versed in numerous industries and business sectors. 
You can gain access to a wealth of information through the efforts of our reliable experts. We don't just supply you with raw data; instead, expert analysts offer greater insight into this data to help you identify vulnerabilities in your network and mitigate risks when selecting potential business partners. 
We work with a diverse group of clients across numerous industries, including banking, aerospace & defense, gaming, manufacturing, energy, real estate, venture capital, retail, and many others.
For your most pressing due diligence investigation needs, contact us today to learn more about our process and how we can help you gain trust with clients, investors, regulators, and other important stakeholders.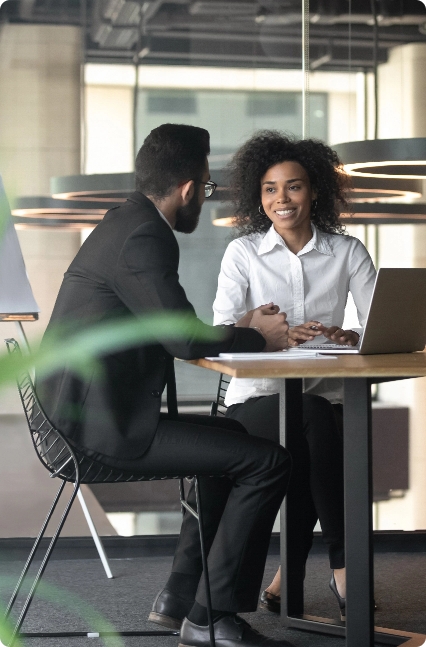 What Our Due Diligence Clients Are Saying ...
"We are retired FBI agents who are the owners and managing partners of a private investigative and security consulting firm. We have been a client of NFC Global for the past eight years and highly recommend their services"
Owner/Managing Partner
Security Consulting Firm
"I have used NFC Global to assist in our due diligence work for several years with great success. They have been very thorough and timely in completing our requests. NFC Global is extremely professional and their work product is exceptional."
Managing Partner
International Investigative/Security Firm
"As a multiple-year customer, NFC's team continues to provide exceptional customer service and detailed due diligence reports, which we utilize for all of our executive- and partner-level backgrounds. These reports have been critical in our decision-making process. The intelligence has been invaluable and their worldwide capabilities are unmatched."
Vice President
Aerospace Industry
Miami Due Diligence Services
We Use Years of Analytical Experience to Look Beyond the Surface
NFC Global, together with the Spectrum Gaming Group, provide due diligence services to assist your organization with Anti-Money Laundering (AML) and Bank Secrecy Act (BSA) compliance. As a third-party due diligence firm, we perform thorough risk assessments of your procedures and internal policies to identify potential gaps. Based on the result of each review, our consulting team can revise existing compliance plans and develop new policies and procedures that account for new risks. We are a team comprising former leaders involved in regulatory and legal practices, intelligence analysts, intelligence analysts, certified Anti-Money Laundering Specialists (CAMS), intelligence analysts, attorneys, certified public accountants, attorneys, and more. Trust in our expertise to help you manage risks and fulfill your Miami due diligence requirements.
In light of increased regulations from the state and federal agencies, businesses involved in legalized gambling are under more pressure to investigate partners they get involved with. As such, conducting due diligence is more critical than ever. NFC Global and Spectrum Gaming have joined forces to provide non-partisan due diligence services to assist hotel and casino clients with public records research and due diligence investigations to weigh possible engagements with owners, vendors, suppliers, and partners. Our Miami due diligence firm employs renowned gaming industry experts to help government agencies and private firms alike in vetting potential partners. We assist you with research and due diligence to guide you in making timely business decisions as you navigate the risks posed within this constantly-evolving landscape.
Citizenship by Investment (CBI) programs are constantly at risk of fraudulent applications by those who seek to take advantage of alternative citizenship and a second passport. The NFC's CBI due diligence Miami review provides a comprehensive outlook of any application to help you make confident decisions. Our thorough review process involves a worldwide search into each applicant and their immediate family members. Analysts are trained to scrutinize and perform a more thorough review of each application. With more attention to detail, our analysts look for anomalies or red flags in provided documentation to filter out those with nefarious backgrounds that damage the integrity of the CBI program.
Every business decision you make has the potential to impact the entire organization. As such, greater scrutiny must be practiced when hiring or promoting key decision-makers in the company, such as an executive or board member. NFC Global offers due diligence services to help you take a deep dive into a candidate's history to uncover potentially undesirable information that could negatively impact your company. With a comprehensive review, our due diligence firm may reveal such information as falsified or exaggerated credentials, misstatement of employment history, various complaints, and adverse social media behavior. Make the best possible decisions when hiring or promoting members of your organization with an executive-level due diligence Miami review. 
NFC provides comprehensive due diligence Miami reporting services to assist clients in the financial industry with compliance requirements. Aside from providing due diligence reports, we also help clients better understand their customers through Know Your Customer (KYC), enhanced KYC, and KYC source of wealth requirements across the globe. Additionally, we provide research capabilities for clients looking for an international solution to verify international clients. With over 35 years of experience, we have a necessary understanding of the complex policies and regulations in numerous countries worldwide. Our Miami due diligence company caters to banking institutions and financial services in over 150 countries worldwide, with a specialization in emerging markets. 
Navigating countless challenges is a constant when doing business in problematic emerging markets. NFC enables the global expansion efforts of our clients worldwide by providing assistance with Foreign Corrupt Practices Act (CPA) and UK Bribery Act related due diligence services to navigate these challenges. If you are looking to engage a potential partner, vendor, supplier, or contractor with little information available, our due diligence firm will take care of that for you. With the help of our network of trusted, on-the-ground investigators, we can secure the right information, even in areas with little to no online capabilities. What you get is an in-depth report of a company's regulatory history, litigations, and sanctions, among many others – essentially all signs of any involvement with corrupt practices.
Having an established network of on-the-ground investigators in critical areas across the globe has provided us with the ability to conduct thorough due diligence investigations. We have the expertise and resources to carry out corporate and individual due diligence investigations across a broad range of industries and business sectors in over 150 territories. We perform investigative duties that range from simple background checks to more elaborate assignments that may involve discreet visits to sites, securing photographic evidence, and more. We also provide corporate record research, legal filings, bankruptcy, debt research, and education verification services, among many others, on a global scale.
We take full advantage of our global due diligence capabilities to assist law firm clients with litigation. Our global network of investigators takes care of gathering information domestically and internationally to acquire the necessary information. These may include researching asset information to aid litigative processes involving motor vehicles, real property, motor vessels, and aircraft tied to a company or individual. Our expert information-gathering process includes conducting extensive media sweeps to access print and electronic media information from local, national, and international sources. In the gaming and cannabis industries, where regulations are stringent, we assist law firm clients in identifying potential challenges in securing a license by assessing information readily available to the public.
In today's global business landscape, companies face increased regulatory pressure to comply with various regulations. With our extensive due diligence network, consider NFC Global your primary asset in protecting your company's integrity and reputation. We conduct proper due diligence to assist you in mitigating risks and minimizing fraud within your supply network. Our expert analysts screen third-party vendors to identify potentially problematic ties with Politically Exposed Individuals (PEPs). In this way, you are protected from regulatory action, which protects your reputation - and your bottom line.
When in the early stages of engaging in a joint venture, our due diligence investigations provide more insight into each deal, which helps you mitigate any risks involved. We conduct investigations not just to verify the legitimacy of the entity with which you are actively engaging. Our in-depth reporting will reveal in-depth information, including the entity's regulatory history and the business's landscape reputation. The extent of our inquiries spans the globe, with investigations yielding a wealth of information that can help you make more informed decisions. 
Why We're the Best Miami Due Diligence Firm
Why Choose NFC Global as Your New York Due Diligence Company
We Help You Know Your Partners, Vendors and Risks
We Serve Dozens
Of Industries
NFC works with an extensive client base across various industries and business sectors spanning the entire globe. The industries we service include everything from aerospace and defense to retail and consumer products. Regardless of which industry you belong to, you can rely on NFC to deliver the same high-quality due diligence investigations you expect. We support your growing operations by providing in-depth reporting to reveal information about vendors, suppliers, and contractors to aid your business decisions.
Open Source
Intelligence
The process of securing data on various stakeholders can be challenging. However, with the extent of NFC Global's information network, you can be sure that we can acquire the information you need. Potential information we can secure includes corporate details, available criminal information, litigation records, and adverse media, among many others. Further, we seek out various databases and worldwide public records to look for sanctions, embargos, and warnings released by law enforcement agencies, international courts, and corporate watchdog groups. 
Human
Intelligence
Our extensive information-gathering processes supply more than just raw data. Our expert analysts reveal potential red flags and risky behavior that make your organization vulnerable to scrutiny and sanctions. With the wealth of information we supply, you can be sure that you will gain all the information you need before you can begin to trust a local or international partner. All of these are made possible with our extensive global network of on-the-ground investigators and our client-focused approach to fulfilling Human Intelligence (HUMINT) needs
Site
Visits
NFC's due diligence investigation assistance extends beyond our national borders. We visit international sites to acquire localized information that paints a better picture of the current status of any entity with which you engage. By checking local sources of information, we can ascertain whether the information provided to you is credible or fabricated. Our information gathering may also cover the taking of photographs of the individual or entity in question, the extent of which will depend on what the law permits and may include information about their address and surrounding areas.
Asset/Source of Wealth
Research
Securing information about assets or sources of wealth is understandably challenging, considering the sensitive nature of this information. Utilizing our extensive experience and expertise, we use various research methods to collect the information you need. This comprehensive search may include looking through databases, local human sources, media sweeps using the local language, and various industry sources. For litigation purposes, our expert investigators can also offer assistance by securing information on motor vessels, real property, motor vehicles, and aircraft records tied to any company or individual.
Social Media
Due Diligence
Social media has become a source of valuable information within this internet-driven landscape. Unfortunately, in many cases, it is also a potential channel where various risks and vulnerabilities lie. Our due diligence firm thoroughly investigates the subject's social media presence to look for any potential risks, whether it's regulatory action or a PR crisis. These may include irresponsible content, questionable associations, and damning views deemed undesirable by the general public. The results of this due diligence investigation may be reported as is or as part of a more in-depth report to provide comprehensive data.