Global Due Diligence Wherever Your Business Takes You
In the global marketplace, you need to know your licensees, applicants, vendors, and business partners — your reputation depends on it.
About NFC Global
NFC Global arms Government Agencies, Regulators, and Private Sector clients with the knowledge you need to make confident and well-informed business decisions with our comprehensive due diligence services.
We help you know your partners, vendors, applicants, and risks. We specifically tailor our solutions to meet your compliance and regulatory needs, whether related to Anti-Money Laundering (AML), Foreign Corrupt Practices Act (FCPA), Know Your Customer (KYC), Bank Secrecy Act (BSA), or standard compliance requirements. In this age, information is power, and we want you to feel empowered and confident in the decisions you make in the global marketplace.
The NFC Difference
NFC is able to custom tailor a due diligence package to meet your needs and stay within your budget.
We offer a variety of standard packages but they can be modified to include or exclude specific components for your due diligence investigation.
NFC sets itself apart from other Due Diligence companies by continually approaching Due Diligence investigations from a regulatory perspective. We have provided Due Diligence research utilized in reports to various governments, Ministries of Finance, and public agencies around the world.
Services We Offer
We Help Our Clients Know Their Partners, Their Vendors, And Their Risks.
NFC's research philosophy, at it's core, is to utilize diverse sets of tools and as many resources as possible in order to obtain the most comprehensive information available. Once identified, we explain the circumstances so our clients have the proper perspective before making critical decisions.
Our ability to provide impartial and independent third-party analysis is what helps our clients meet regulatory requirements while navigating their risk.
Industries We Support
NFC has a global client base which includes firms across a variety of industries.
Client Testimonials
"As a multiple year customer, NFC's team continues to provide exceptional customer service and detailed due diligence reports; which we utilize for all of our executive & partner level backgrounds. These reports have been critical in our decision making process; the intelligence has been invaluable and their worldwide capabilities are unmatched."
Vice President
Aerospace Industry
"We are retired FBI Agents who are the owners and managing partners of a private investigative and security consulting firm. We have been a client of NFC Global for the past eight years and highly recommend their services."
-Owner/Managing Partner
Security Consulting Firm
"NFC's analysts are amazing!  They are extremely responsive and undoubtedly experts in their field. They always rise to the occasion and have worked hard to meet tight deadlines on emergency requests."
-Director
Defense Sector
"Our firm has utilized NFC's services for over a decade and we consider them a trusted partner. NFC is always quick to adapt and improve their products as public records and data aggregation evolves."
-Director
Information Technology Company
"I have used NFC Global to assist in our Due Diligence work for several years with great success. They have been very thorough and timely in completing our requests. NFC Global is extremely professional and their work product is exceptional."
-Managing Partner
International Investigative/Security Firm
"NFC has provided timely, cost-effective and superlative professional services performed with the utmost discretion for our firm for over 10 years.  Their team consists of professional, very competent, experienced, hardworking researchers who have assisted us in obtaining critical information where stellar results are essential. I highly recommend their services.  Thank you, NFC."   
-Founder
Security Consulting Practice
It is with pleasure that I write this short message to state emphatically how satisfied we have been with the assistance that NFC Global (NFC) has provided  to us over the years. The United States Virgin Islands opened its first casino in 2000 and from the very early stages of our operation, the Virgin Islands Department of Justice, Division of Gaming Enforcement (DGE), has worked with and depended on NFC Global to provide assistance in conducting due diligence investigation of  license applicants. NFC either conducted complete investigations or worked jointly with the staff of the DGE to provide hands on training in the various aspects of these investigations. NFC also provided classroom type training for the staff of the DGE and when necessary conducted public records database searches as it pertained to various applicants. The service provided by NFC has always been of a high quality and has assisted the DGE in conducting thorough investigations of all applicants prior to licensure.
-R. Oliver David, Esq.
Assistant Attorney General/Director, Division of Gaming Enforcement
Global Reach
NFC has spent years researching the availability of information, developing reliable sources around the world, performing services in well over 150 countries.
We are domain experts in International and U.S. due diligence with an unparalleled network of global coverage to assist wherever your business takes you.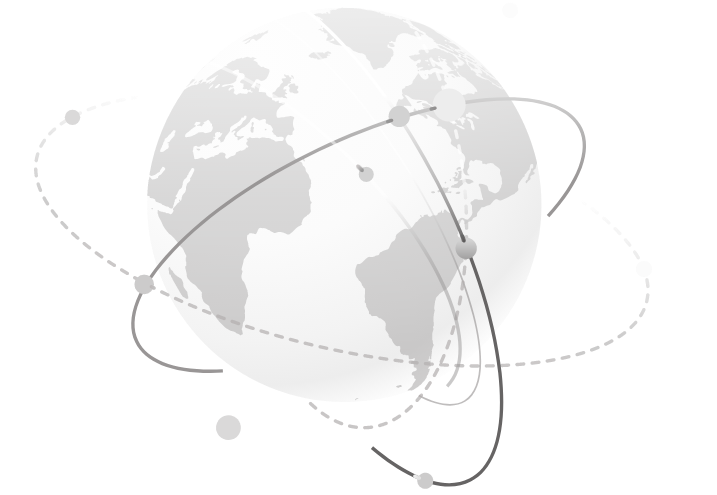 NFC Global is a member of the Spectrum Gaming Group of companies.
Our sister Company, Spectrum Gaming Group, is a non-partisan consultancy that specializes in the economics, regulation, and policy of legalized gambling worldwide. They have conducted work in this industry in over 40 US States and territories and 48 countries on six continents.