NEW YORK
Third-Party Risk Management
Build and Preserve the Trust of Your Clients, Investigators and Regulators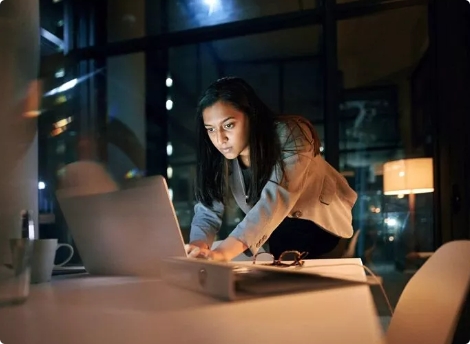 GET NY RISK MANAGEMENT HELP NOW!
We just need a little info to get started:

NFC Global is a due diligence firm specializing in intelligence and compliance solutions. As a global due diligence firm, we use our years of analytical experience to equip our clients with insightful data so they can make well-informed business decisions.
If you need help in navigating the world of risk management, NFC Global is well-positioned to assist you in conducting deep dives into the background of a promising business partner, investor, vendor or supplier.
Our highly trained analysts, auditors and team members gather raw data about your subject of interest. But it doesn't end there. We also turn the data into readily available reports and insights that can greatly affect your appraisal of an individual or business.
Backed by years and years of collective experience, our prolific team of law enforcement and compliance experts leverages various sources to obtain the most comprehensive information available.
This need is not unique to New York, though. We have found that many organizations in the public and private sectors tend to share the same demand for transparent, in-depth and informative analysis.
In our efforts to assist individuals who are facing critical business decisions, our third-party risk management services cater to different clients, industries and locations. These include Anti-Money Laundering & Bank Secrecy Act Compliance, Citizenship by Investment Due Diligence, Global Due Diligence, Litigation Support and Merger and Acquisition Support.
Talk to us today and we will help you manage and mitigate risk through in-depth research, backed by years of experience.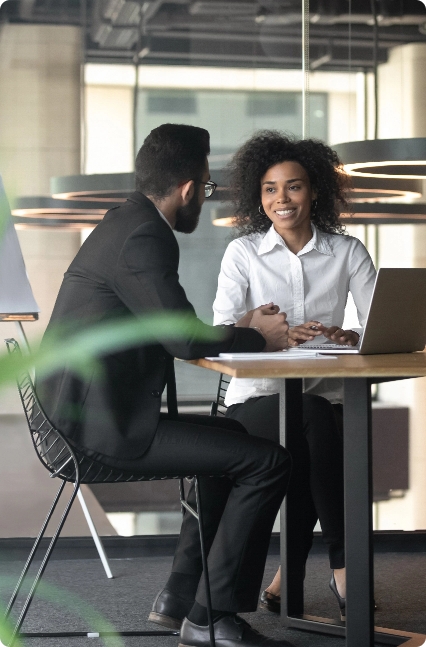 What Our Risk Management Clients Are Saying ...
"We are retired FBI agents who are the owners and managing partners of a private investigative and security consulting firm. We have been a client of NFC Global for the past eight years and highly recommend their services"
Owner/Managing Partner
Security Consulting Firm
"I have used NFC Global to assist in our due diligence work for several years with great success. They have been very thorough and timely in completing our requests. NFC Global is extremely professional and their work product is exceptional."
Managing Partner
International Investigative/Security Firm
"As a multiple-year customer, NFC's team continues to provide exceptional customer service and detailed due diligence reports, which we utilize for all of our executive- and partner-level backgrounds. These reports have been critical in our decision-making process. The intelligence has been invaluable and their worldwide capabilities are unmatched."
Vice President
Aerospace Industry
New York Third-Party Risk Management Services
Minimize Fraud, Manage Risk, Maintain Compliance
In an ever-changing global marketplace, it is critical to ensure your operations are compliant with international laws. Enlist our expertise in third-party risk management to enhance your Anti-Money Laundering (AML) policies and procedures. At NFC Global, we enable you to revisit your compliance regularly. To do this, we work hard to identify actual and potential gaps in your existing AML programs. Our services speak to your needs and include audits and reviews, comprehensive risk assessments and compliance consulting. We help you meet compliance requirements and avoid reputational harm.
NFC Global and Spectrum Gaming Group, our sister company, partner together in conducting due diligence for complex licensing cases. We recognize the importance of public records research in assisting probes into potential owners, partners, vendors and suppliers for the hotel and casino industry. Our non-partisan consultancy leverages data and intelligence through in-depth analysis which has passed regulatory scrutiny and engendered public confidence in various jurisdictions around the world.
Protecting the integrity of the Citizenship by Investment (CBI) program is a top priority for our clients, and our due diligence firm is here to provide support. We assist them by performing a comprehensive review of the applicants and one or more of their family members. This is to establish the eligibility of candidates and prevent people with nefarious backgrounds from exploiting the system. A deep dive into provided documentation also allows us to detect anomalies and red flags.
Filling senior management roles and bestowing board membership requires high-level background checks. Our goal is to help you find candidates who meet your standards and expectations. Specifically, we provide you with a report that incorporates critical information, such as personal identifiers, education verification, professional license verification, asset research and criminal records search (if publicly available). We vet and verify candidates thoroughly so you can be confident in making hiring and promotion decisions.
Financial service firms need enhanced due diligence to succeed. From regulatory authorities to mid-sized banks, we assist a wide range of financial organizations in fulfilling numerous compliance requirements. Foremost, we take your budgetary needs and risk level into consideration. To assist in verifying your clients, we offer appropriate solutions, including Know Your Customer (KYC), enhanced Know Your Customer and Know Your Customer source of wealth. Lastly, we tailor our reports to different types of clients: banks, hedge funds, ministries of finance and private equity, among others.
Acts of corruption and bribery threaten your organization's integrity. To help our clients, our NY third-party risk management experts launch a comprehensive search about any potential partner, vendor, supplier or contractor from a problematic, emerging market. We leverage our network of investigators on the ground who can speak the local language to ensure we don't miss anything. Rest assured, we employ best practices to assist clients according to their level of risk and help them meet their compliance requirements under the Foreign Corrupt Practices Act (FCPA) and the United Kingdom (UK) Bribery Act.
NFC Global offers third-party risk management services in New York, with international coverage. We have executed investigations in more than 150 countries. And we continue to expand our reach to support more clients in need of the most basic background research to complex compliance requirements. In addition, we screen third-party vendors' ties to Politically Exposed Persons (PEPs). Our strong network of skilled, on-the-ground intelligence sources is to thank for this extensive reach.
Through our New York third-party risk management solutions, law firms can gather information about entities of interest. Our research and analysis are available on a global scale. These involve gathering information that is already a matter of public record in regulated industries such as Gaming or Cannabis. We also search for assets that may be tied to an individual or company. Further, we determine red flags, such as litigation, bankruptcy filings, tax liens or large judgments.
Our third-party risk management NY offerings empower you to make better, cost-efficient decisions. For example, we screen third-party vendors to ensure you engage the right candidates and avoid consequences that can harm your reputation. Also uplifting the quality of our services is our network of on-the-ground investigative sources from over 150 countries. Of course, we also help you meet your compliance with requirements under certain regulations, including the USA Patriot Act, FCPA, UK Bribery Act, BSA, Sarbanes-Oxley and more.
Have you reached a point in your business trajectory where you're considering a merger or acquisition? You can count on our NY third-party risk management professionals to perform a thorough screening of a potential partner. Our resources for this task include the research of public records in various countries that may be tied to the entity or persons in question.
Why We're the Best New York Third-Party Risk Management Firm
Why Choose NFC Global as Your New York Risk Management Company
We Help Understand Your Vendors, Suppliers and Risks
We Serve Dozens
Of Industries
No matter your niche or industry, our third-party risk management New York team is committed to catering to your various needs. Currently, our experts provide services in the following sectors: Aerospace & Defense, Banking & Financial Services, Cannabis Legalization, Energy & Manufacturing, Government Contracts, Healthcare & Life Sciences, Hospitality, Non-Profits Private Equity & Venture Capital, Real Estate Investment and Retail & Consumer Products. Our reach within each space also spans the globe. With this, you can rest assured that you'll have access to an excellent due diligence investigation wherever you are located.
Open Source
Intelligence
As the trusted New York third-party risk management team, we deliver excellent results using an extensive collection of databases and data aggregators. Through this, NFC assists our domestic and international clients with locating corporate details, available criminal information, adverse media, litigation records and more. We also screen sanctions and watch lists, including the BIS DPL list, OFAC, and various other watch lists. Further, our analysts delve into international and state-specific lists. These lists are obtained through primary resources, such as worldwide public records available in international courts, law enforcement agencies, international media, watchdog groups and sanction and embargo lists.
Human
Intelligence
A third-party risk management NY provider can assist you in gaining the trust and confidence necessary to build an international partnership. To make this possible, we work hand-in-hand with our due diligence experts serving in the field. We also employ a user-centric approach that responds to our clients' Human Intelligence (HUMINT) needs. Examples of HUMINT would be discreet source inquiries, reputation inquiries and site visits. Further, we also leverage the information sourced from industry insiders, trade organizations, and various other individuals who may offer insight into an entity's reputation.
Site
Visits
NFC's NY third-party risk management involves international site visits, a crucial component of our due diligence investigations. We form a more in-depth understanding of the individual or business you are interested in. Our in-country team of investigators can visit the address and where law permits, take photographs of the address and provide descriptive details such as neighborhood, business signage, etc.
Asset/Source of Wealth
Research
Locating information about assets or sources of wealth can be challenging. The good news is that our third-party risk management firm leverages various research methods to attempt to locate this information. Our approach includes databases, data aggregators, in-country human intelligence sources, local language media searches and industry insiders. We also have extensive experience in locating Real Property, Motor Vehicles, Vessels and Aircraft records that may be tied to an individual or company. Ultimately, we can also conduct a detailed net worth and source of wealth analysis assistance a certified public accountant (CPA).
Social Media Due
Diligence
We are fully aware of the risk that exists in the social media landscape. As such, our third-party risk management New York offerings include investigations focused on assessing candidates' online profiles and presence. In addition, we leverage popular platforms to determine people's views and identify their associations. Our expert team also searches for content that could impact our clients negatively. Social media due diligence can be offered as a stand-alone service or as part of a larger package.